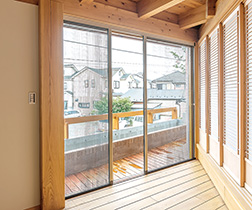 This is a retractable insect screen named Caterpillar net door with its "Cuttable" function.
You can cut this product in width and height (300mm is maximum cuttable length in height) without much trouble.
It can be installed for the door you currently use.
You can wash it with water when the screen of the product gets dirty.
When you open the screen, the Slide bar touches the Stop post fully and there will be no space between them.
Feature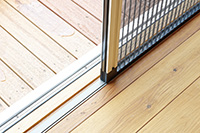 1. Barrier free
Wheelchair accessible with a flat 5mm high bottom rail that enables passage without any difficulties with minimal tripping hazard.
This newly designed anti-derailment bottom rail prevents the product deviating from the track in the event of unexpected impact and strong wind.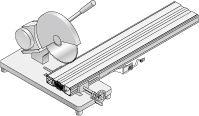 2. Cuttable
Cut off range for product height is up to a maximum of 300mm.

3. PP Net
NET (100% polypropilene monofilament ) with Metaco Stamp-pleating Technology achieves higher rigidity and mechanical resistance, keeping the entire screen upright, letting maximum airflow and a pleasant visual impression. Shielded with pigment black (Carbon) for protection from UV radiation.

White

Tight and secure closure
with magnet.

Compactly retracted
with Hold Hook.
4. Colors available
Configuration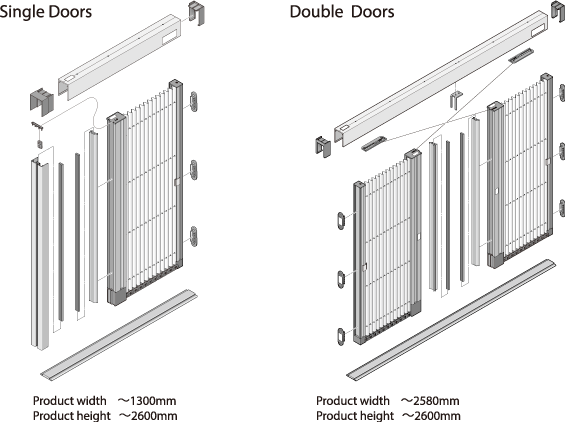 Installation conditions
1. The install location must be flat with a 42.5mm or more of width space for installation.
2. The door knobs should not interfere with the product.
3. The opening should be square, parallel and all 4 corners right-angled.
Measuring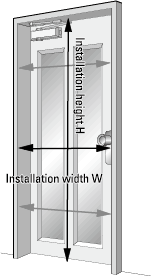 How to measure size
Check the install location and measure the width and height of your opening.
NOTE : Measure the opening width and height in 2 or 3 different places, as many openings are not square. 
When placing your order, use the biggest size of the measurements.
NOTE : The top margin of the product allows you to adjust +/- 5mm in height.
Document download

*Get
Adobe® Reader®