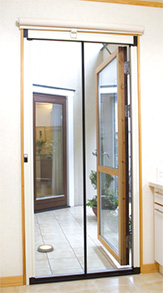 Senpooh is a retractable insect screen for doors with its smooth "open & close" operation. And the insect net is designed to be so safe & friendly and be retracted comfortably & smoothly. The middle bar minimizes the flare of the insect net caused by the strong wind.
As the insect screen product is detachable, it can be easily stored when not in use.
In case the insect screen net gets stained or is ripped or damaged, the net can be replaced.
Feature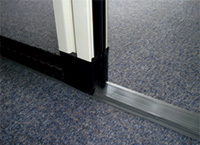 1. Barrier free
Wheelchair accessible with a flat 5mm high bottom rail that enables passage without any difficulties with minimal tripping hazard.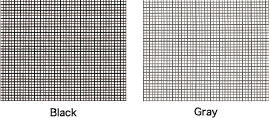 2. PP Net
Polypropylene monofilament NET keeps the entire screen upright letting maximum airflow and a pleasant visual impression.

White
3. Colors available
Configuration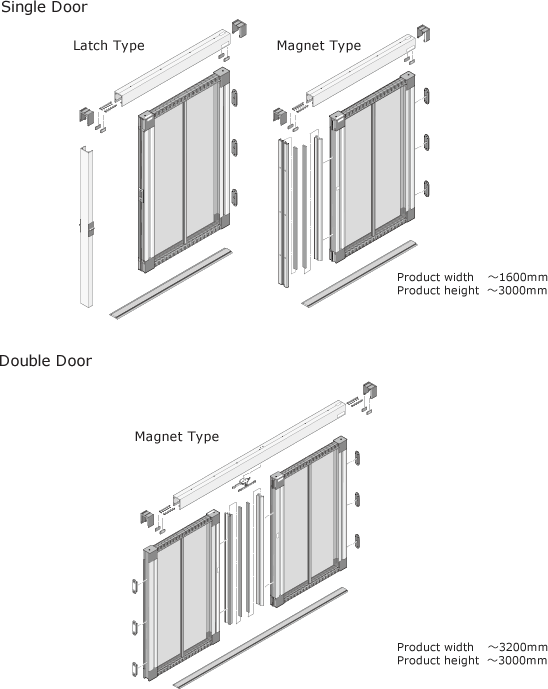 Installation conditions
1. The install location must be flat with a 60.5mm or more of width space for installation.
2. The door knobs should not interfere with the product.
3. The opening should be square, parallel and all 4 corners right-angled.
Measuring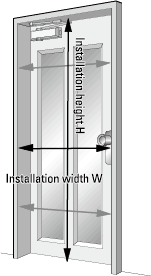 Check the install location and measure the width and height of your opening.
NOTE : Measure the opening width and height in 2 or 3 different places, as many openings are not square. 
When placing your order, use the biggest size of the measurements.
NOTE : The top margin of the product allows you to adjust +/- 5mm in height.
Document download

*Get
Adobe® Reader®