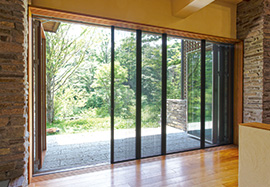 Japan had a "KAYA (Mosquito Net)" culture different from the present insect net in the old days.
Japanese "KAYA" is a retractable interior insect net made with Japanese material, which matches with the Japanese good traditional culture "compactness".
The Japanese insect net was introduced with the Western architecture in the end of EDO period.
METACO RETRACTABLE INSECT NET is uniquely developed, based on the idea of the two Japanese traditional cultures.
Today, our products are supplied nationwide and to more than 15 countries overseas.
FEATURES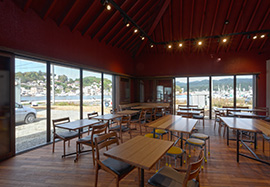 1. Installable to various types of windows and doors.
2. Easily attachable and detachable when installing and net cleaning
3. Retractable mechanism keeps the screen compact when not in use.
4. Non-barrier design enables passage without obstructions
5. Recyclable component parts
METACO RETRACTABLE INSECT NET is the global standard for quality and performance.
The world's most desired first-rate retractable insect net
Pleat net
Roller Net